G&B Plastic Toys Manufacture CO., LTD ,which was founded in 2009. It is a plastic toys factory which is located in No.19 Shabian Road Industrial Park, Xintang Village, Houjie Town Dongguan Guangdong,China.We have our own engineering department, injection department, injection department, spray painting department, pad printing department, assembling department, no-dust room packing department, QC department, sales department and warehouse department. With total 400 workers in factory. For engineering department, we totally have 4 engineers, they all worked in toys manufacturing for more than 10 years. They can catch customers ideas freely and make designs accordingly and make suggestion for customized designs.
For injection department which is located on the 1st floor, we have 16 4A-20A size injection machine .
The Spray painting department has 100 painting positions on the 3rd floor.
The pad printing department is next by spray painting department that has 62 pad printing machines including 2 colors machines, 4 colors machines, 6 colors machines and 8 colors machines.
The assembling department which has assembly station more than 240, water pull 3, there are dust-free workshop water pull 3. There are 10 ultrasound machines. 4 sets of boring furnace on the 2nd floor.
Next by the assembling department is our no-dust packing room which has 100 working positions with 5 auto packing machines. All customers orders are packed here. Workers have to wear special uniforms to cover all hairs, body,mouth and shoes to avoid any foreign things go inside.
Our factory have many orders from trading company or directly from final customers which is famous branded such as Disney, Chupachups, Paulfrank, Nestle , Bandai and so on.
Our purpose is 3 "Goods", good products, good service and good humanity.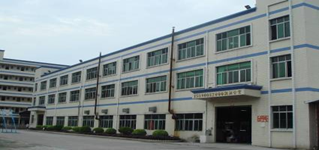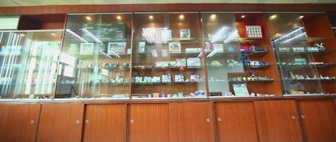 The factory Exhibition room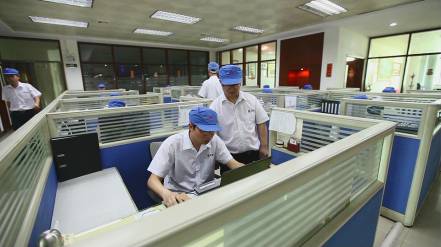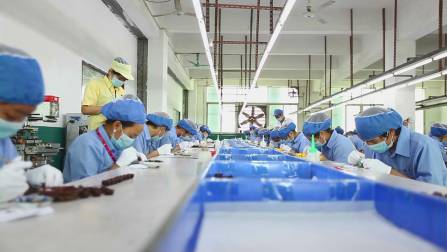 The office Hand-painted department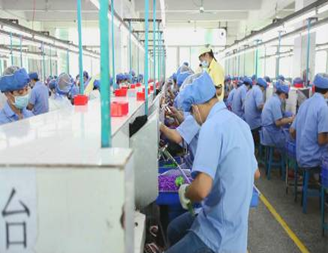 Injection department Spray painting department